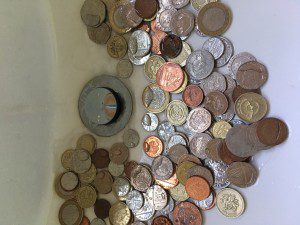 People will often litigate on a matter of principle, but the cost of doing so can be ruinous. Take, for example the following case-
Four voters who brought down the corrupt mayor of Tower Hamlets, Lutfur Rahman, are facing bankruptcy at the hands of their own lawyers.
Debbie Simone, Andy Erlam, Azmal Hussain and Angela Moffat are reportedly being pressed for immediate payment of £210,000 by Richard Slade and Company, which they accuse of carrying out "massively overpriced" work that was not central to the case.
The four won a ruling victory against Rahman – the now discredited former mayor of the east London borough – in a High Court election petition last year. They were praised by the judge for their "enormous courage" in bringing the action.
Rahman's election was made void and he was barred from office for five years after being found guilty of "corrupt and illegal practices" including vote-rigging, bribery, faking ballot papers and telling lies about his opponent.
But Simone is reported as saying that the experience of victory had "destroyed me in a lot of ways" and made her wish she had never started. "We knew we faced financial ruin if we had lost," she said. "What is so hard is that we face financial ruin even though we won."
Mediation may not have been appropriate in this case but it demonstrates the pitfalls that can arise in litigation. The firm that dealt with the matter now faces criticism in the press regarding its costs, which is a dispute that could be dealt with through mediation.