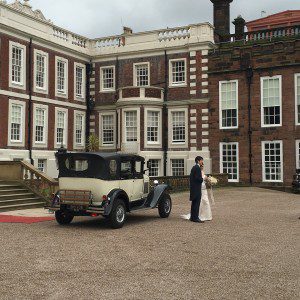 Weddings often lead to disputes largely because people's expectations are so high. It is often considered to be the best day of your life and people spend many months planning the event to the minutest detail. They are highly emotional events and anything less than perfection is a disaster!
Any problems with a wedding are likely to result in a complaint. The most common complaints concern-
1. The catering (food poisoning or other problems)
2. The wedding photographer (the digital photos/video footage is lost or unsatisfactory.)
3. The wedding dress/bridesmaid's dress is unsatisfactory.
4. The hair dresser ruined the bridal hair.
5. The flowers were wilting
6. The honeymoon was a disaster.
The list is endless.
More than 3,000 couples' weddings were ruined by shoddy services offered by dishonest or greedy people causing grief and misery on what should be the happiest day of their lives, according to Citizens' Advice Bureau.
Their big days have been ruined by dead flowers being passed off as 'bronze', venues that are not ready or not built, prices leaping higher than quoted, and phoney photographers spoiling any chance of a happy memory.
But unbeknown to many distraught wedding couples who have been taken for a ride, they have more rights to demand refunds and cancellations than they perhaps first thought.
More than 3,000 wedding problem inquiries were reported by distraught couples in England and Wales between April 2012 and March 2013.
Among the complaints, one furious bride had her celebrations cut short and spent her wedding night sleeping in a nearby Chinese restaurant after police evacuated the venue.
The hotel had put everyone at serious risk by illegally reconnecting the energy supply after being cut off a week earlier due to an unpaid bill, leaving guests with nowhere to sleep.
The botched connection could have electrocuted someone, caused a fire or even an explosion.
Another bride found her blooms to be less than beautiful as the florist tried to pass dead flowers off as 'bronze' roses that were meant to look old, although later admitted 'they were not the best.'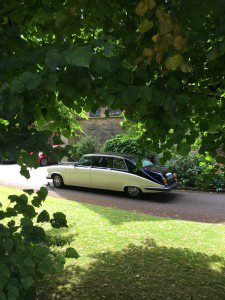 HOW TO PROTECT YOUR WEDDING DAY PLANS…
Get agreements down on paper: Get what has been agreed written down and signed by yourself and the trader. This includes details of the service, price, delivery timings and cancellation details.
Check cancellation terms: Make sure you understand what your rights are if you have to cancel or if the trader cancels your order, including how much notice and what happens to deposits and repayment plans.
Act quickly: If something has gone wrong, like the flowers aren't up to scratch, speak to the seller straight away in order to get a full refund or replacement.
Gather evidence: Take photos for proof. For example if you're rings are being resized, take photos in front of the trader before the work is done and get shots of different angles of the rings. Then if anything is different you'll have proof.
Extra protection: If you pay by credit or debit card you might be able to get money back from your card provider if you are having difficulties sorting out a problem with the seller.
Insurance: You can get specific wedding insurance to help your day run smoothly but it's important to make sure the policy covers your needs.
Protection from paying by credit or debit card or taking out wedding insurance gives you the added comfort of knowing that if there is a problem that you can't get sorted out, the Financial Ombudsman Service are likely to be able to help you.
Some of the more common ones include wedding dress issues, such as faulty dresses, unable to cancel an order despite prior agreement and dry cleaning that makes dresses dirty.
Some of the more common ones include wedding dress issues, such as faulty dresses, unable to cancel an order despite prior agreement and dry cleaning that makes dresses dirty.
Service providers, such as florists, car hire and venues, hiking prices up higher than advertised infuritates couples.
Venues in particular have been a source of many complaints, with some going bust, others double booking couples and some even not having been fully built.
There are also problems with rings, coming back different shapes and colours after being resized or cleaned, and issues with fake photographers ruining any hope of lasting book of happy memories.
The CAB said couples were confused about their cancellation rights and whether they could getting deposits back.
CAB Chief Executive Gillian Guy said: 'People are spending tens of thousands of pounds on what should be the best day of their lives, only to find that it comes with heartbreaking problems.
'While it's not very romantic to think about what might go wrong, we hear from thousands of people whose big day was devastated by hitches so it pays to take a practical approach when planning.
'There are steps you can take to protect yourself from wedding problems, like getting everything down on paper which is signed by yourself and the trader, that way you have evidence of the price and service agreed.'
We would say, if the worst comes to the worst and something does go wrong – mediate.
Take for example the story of the Gearys.
A newlywed couple were devastated after bungling wedding photographers ruined their big day by taking 'horrific' pictures – including one which featured a spooky floating hand.
Thomas and Anneka Geary commissioned professional photographers Ian McCloskey and Nikki Carter £750 to cover what should have been the best day of their lives.
But they were stunned when the pictures arrived and included out of focus shots of the couple, the back of guests' heads and a snap of the bride's mother whose face was completely obscured by her hat.
The couple, from Warwick, demanded a full refund for the 'nightmare' wedding album but received less than half after the firm, Westgate Photography, went bust.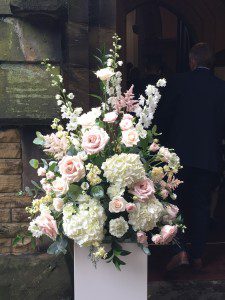 Anneka said: 'It was an utter shambles.
'Just about every shot was wrong – there were pictures of the back of people's heads, blurred images of me and Tom and terrible editing which seemed to show a floating hand in the background.
The couple, who have been together for three years, got married at posh Dunchurch Park Hotel near Rugby, Warwickshire.  They forked out £14,000 on the wedding ceremony and a reception for 120 guests.
But their big day was ruined when they received the wedding photographs a month later.
Tom, a firefighter for Warwickshire Fire Service, said: 'We received a CD from the wedding photographers but at first we thought it was a joke.
'Just about all of the pictures were out of focus or badly lit or just plain weird.
Wedding photographer Ian McCloskey revealed the firm had gone bust and he and fiancee Nikki had been forced to sell their cameras to pay off a string of disgruntled customers.
He added that he and Nikki had 'no plans' to return to photography and were currently on the dole.
Mr McCloskey admitted the pictures of Tom and Anneka's wedding were 'pretty awful'.
He said: 'They were the first couple we had a complaint from. If I could have paid all the money back I would've.
'They weren't happy with the images and neither were we. We did all we could to try and make it right.'
He said: 'We ended up with terrible photos and put our hands up to that and we have attempted to pay them back as much money as we can but unfortunately we are going bankrupt.'
Wedding photographers are often in the firing line. They would do well to consider offering to mediate any disputes and including a dispute resolution clause in their contracts.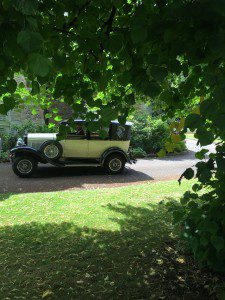 From 1 October 2015, all businesses, including Wedding photographers who offer their goods and services to the public have to provide details of a certified ADR Provider when a complaint has been made which cannot be resolved by their internal complaints process.
ProMediate does not make a decision about the dispute but conciliates and mediates between the business and customer in an attempt to help them to reach a settlement.
The process is entirely voluntary and non-binding until any agreement is reached between the business and consumer.
The Court and the ADR Regulations 2015 expect parties to a dispute to attempt ADR as a last attempt to resolve the dispute. If one party refuses to engage in the process, the other can draw this to the attention of the Court if proceedings are issued.
Mediation is likely to cost considerably less than arbitration or Court.
Mediation will help you both have a better understanding of each other's perspective and working with a completely neutral person we can provide you with an opportunity to explore different ways of resolving the issues.
ProMediate (uk) limited is a CTSI Certified Mediation Provider, who deal with all types of dispute. We offer our ADR service either over the telephone or online at a time that suits you.
If you are both available, the appointment can be booked in a few days.
Mediation is confidential and you can settle this dispute in a way that will take into account both of your needs.
It will also give you an agreement that is legally binding too.
There is a nominal fee that is to be paid by both of you but this will be considerably less than going through the court process, in terms of costs and time that you will both have to spend.
Did you know that:
· 52% of the public think more highly of a business that handles complaints effectively;
· 43% would feel more confident in a company that offered access to a dispute resolution service, such as an ombudsman scheme;
· 26% would be more likely to buy from a business offering dispute resolution services; and
· 75% would be more likely to return to a company if a complaint they made was handled well (compared to 8% if badly handled).
Using an ADR certified complaints resolution service is bound to result in increased consumer confidence and customer retention.
Most consumers prefer to resolve disputes without going to Court, saving time, cost and aggravation. Before going to Court it is best to try it.