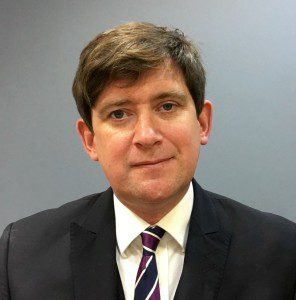 All businesses offering goods and services including gyms have to provide details of a certified ADR Provider when a customer complains. The following incident took place in May 2015 and we wonder whether it could have been avoided if it had happened now, after the ADR Regulations have been brought in.
An autistic gym member was called 'stupid' by staff in a Virgin Active club spin class and has successfully sued them for disability discrimination – representing himself in court.
Ketan Aggarwal, was in a spin class when he agreed with a fellow cyclist the music was too slow – prompting the instructor to apparently yell 'don't tell me how to do my job'.
When the class ended the instructor 'shouted' at him again – twice calling him 'stupid' down the microphone in front of 30 people, legal documents alleged.
Mr Aggarwal complained, but when Virgin Active refused to punish the worker he took them to court.
He argued he had been the victim of disability discrimination.
Virgin Active was ordered to pay him costs and compensation, apologise and to look into training staff on equality.
Mr Aggarwal, from Southall, London, said:
'Calling someone with a mental disability "stupid" is similar to mocking a guy in a wheelchair.
Mr Aggarwal said he was diagnosed with autism as an adult and has always been 'socially awkward' and 'more into numbers', and panics during confrontations.
The keep fit fan was at a class at Virgin Active Stockley Park, where he has a membership, when the incident occurred in May 2015.
He said a female classmate mentioned the music was 'unmotiviating' and Mr Aggarwal agreed – apparently prompting fury from the instructor.
Mr Aggarwal said he was diagnosed with autism as an adult and has always been 'socially awkward' and 'more into numbers', and panics during confrontations
Mr Aggarwal made a complaint but six weeks later was told no action was being taken against the worker, so he submitted a legal claim.
Once Virgin Active received his legal paperwork they apparently dismissed the instructor and offered Mr Aggarwal £94 compensation – which he rejected.
He offered to settle out of court for £1,000 after a judge in the case warned if Mr Aggarwal won, it would 'open other gyms to legal actions' in a preliminary hearing, he claims.
Virgin Active turned down the offer, and it went to The County Court at Uxbridge last month.
But the court agreed with Mr Aggarwal and ordered Virgin Active pay him £1,200, plus costs of £190, as well as giving him a written apology.
The judgment added: 'It is ordered that the defendant do consider amending its equality training to staff and consultants and do consider amending its joining application form so non-physical conditions are included.'
A Virgin Active spokesperson apologised and said: 'We want everyone to feel welcome at our health clubs and we pride ourselves on inclusiveness and great customer service and facilities.
'We are very sorry that one of our members had a negative experience whilst using one of our clubs and hope they can continue to use and enjoy our facilities moving forwards.'
One must ask why Virgin didn't make a more reasonable offer or mediate the claim through a certified ADR Provider rather than putting the Claimant to a two year legal battle and attracting bad publicity?