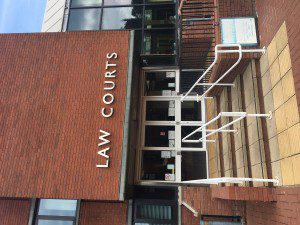 We have said on countless occasions that educational establishments are far better off offering to mediate when a student complains. In fact they are under an obligation to signpost students to an ADR Provider like ProMediate under the ADR Regulations 2015.
Students are being encouraged to act like consumers – and with that comes an inreasing willingness to complain and ultimately sue.
Students may soon be able to compare university degree courses using Ofsted-style ratings on an official website
Colleges would be given government ratings for every course – allowing prospective undergraduates to see which institution is best.
Much like commercial price comparison websites, people will be able to type in their course and then rank the results from best to worst.
Ministers say the subject ratings, which will take into account teaching, student feedback and dropout rates, will leave failing institutions with 'nowhere to hide'.
The problem of claims arising from dissatisfied students was highlighted in a recent news story.
A graduate is suing her university, claiming boasts in its prospectus about high quality teaching and excellent career prospects were fraudulently misleading after she ended up with a "mickey mouse" degree.
Pok Wong is seeking more than £60,000 in damages from Anglia Ruskin University for what she says was a breach of contract and fraudulent misrepresentation. The International Business Strategy graduate is also claiming she was falsely imprisoned by the institution's security staff after being "locked" in a room when she tried to protest about the quality of her course during her graduation ceremony.
The legal action, which could set a precedent forcing universities to review the way they promote their courses, shows how students are increasingly seeing themselves as 'customers' who demand value for money because they pay thousands of pounds in tuition fees. In the eyes of the law, universities and other schools and educational establishments are indeed seen as traders and students as consumers.
In documents lodged before Central London County Court, Ms Wong says that "since graduating … it has been proven that the degree … does not play a role to help secure a rewarding job with prospects".
She adds how prospectus claims about a "quality education and prospect of employment after graduation" encouraged her to move to the UK to study at the university's Lord Ashcroft International Business School in Cambridge. The claim includes allegations that one lecturer arrived late for lessons, finished early and occasionally simply told students to "self-study".
She is asking the court to award her damages to refund her tuition fees and living costs spent during the two year course.
We have to say this is an ideal case for mediation. Such legal cars are costly and damaging for the university's reputation. We would say: Don't hesitate! Mediate.