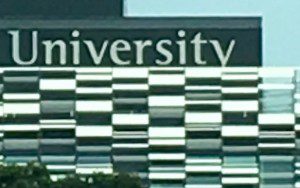 Demonstrating that students are now likely to complain and even bring Court proceedings against schools and universities, a father is suing a private school for the £125,000 he paid for his son's private education after the teenager left with just one GCSE.
This comes at the same time as the universities minister has criticised universities for "mediocre and patchy" teaching as he presses ahead with plans to cut fees if students receive poor teaching.
Standards also appear to be slipping generally as it is reported that the proportion of top grades achieved by A-level students across England, Wales and Northern Ireland has fallen for a fifth year in a row.
Mr Johnson has warned university vice chancellors that as well as allowing universities with high-quality teaching to raise fees in line with inflation, fees will be cut if standards slip.
Mr Johnson said: "there is unacceptable patchiness that requires our attention and, if we are to make sure that our university system retains its world leading status, we simply cannot stand still.
"We want our universities to wipe out mediocre teaching and drive up student engagement"
Exeter University has told students it will be increasing tuition fees to £9,250 from the autumn of 2017.
Mr Craddock paid £28,000 each year for five years for David to go to Abbotsholme school, but his son left last year with just a single GCSE out of eight – a grade C in science.
He said that:
I think he would have done better at a local comp. They have not provided what they promised in any shape or form…The teachers said he would come away with at least five GCSE's – but he has got one. He wasn't the only one to underachieve so the standard of teaching there is way below what one would expect from a public school education."
Mr Craddock served proceedings on the headmaster Mr Fairclough and the chairman of the governors at the school's summer gathering, causing maximum embarrassment and now the case is being reported in the media, causing further damage to the school's reputation.
He also asked the pair what they were going to do about the school's failings in the middle of their speeches. How rude!
Mr Fairclough said:
"The school has followed our published complaints procedure to the letter and Mr Craddock has had every chance to present his case in the appropriate manner.
It is not clear whether the school provided details of a certified ADR provider like Promediate, as they are obliged to do. However, this would appear to be a clear case where confidential and cost effective mediation between the parties would stand a good chance of success and be a better alternative to protracted legal proceedings.  The case is not clear it as the school could well point to the student's efforts in its defence or rely upon a defence that they cannot guarantee performance for example. Legal costs could be high.
This case illustrates the increasing tendency of students to become more litigious generally following the advent of tuition fees. Competition for university places is also stiff. If every student who failed to achieve their projected grades sued then private schools and universities would soon go out of business and local authorities would also be facing a large bill!  This generation of students are known as the Snowflake Generation and parents have been brought up in the All Must Have Prizes generation. They also expect good service everywhere else for their money – in restaurants, hotels and coffee shops. So they transpose the same principles into education and ask why money should not buy straight A grades, too.  There is even a review site for schools, like an educational Trip Advisor, the Good Schools Guide.
Another example of this tendency is Gary Lineker Who complained in 2010 when his son, George, failed to achieve three Bs at Charterhouse, to get into Manchester University.
Students, whether at school, College or university are now customers who are quick to complain about the service they have paid for, particularly if they do not achieve good results.
ProMediate is well placed to deal with education claims as its mediators have experience of such claims and the education system.