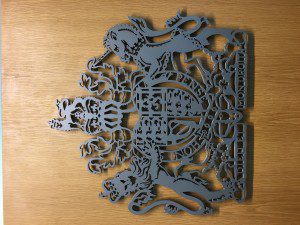 The Court of Appeal has sent a strong signal to any professional doing work for free as a favour-beware!
An Architect who landscaped her friends' garden at their £5million mansion for free must pay them £265,000 after they sued her because they didn't like the result
Basia Lejonvarn insisted it was not 'fair, just or reasonable' to expect her to compensate Peter and Lynn Burgess over the work, which was described as 'gratuitous'.
The Court of Appeal has ruled that Mrs Lejonvarn owed her former friends a 'duty of care' to carry out the work 'competently'.
The ruling leaves Mrs Lejonvarn facing huge legal costs and also opens the way for the Burgesses to sue her for £265,000 damages.
Lord Justice Hamblen said the relationship between them was not just 'informal or social' and 'the context was a professional one'.
The Burgesses say the transformation of their garden cost them £265,000 more than it would have done had Mrs Lejonvarn never been involved.
She protested that she had merely provided free advice to the couple on a friendly basis, in a 'non-commercial, informal and social context.'
Judge Alexander Nissen QC, in January last year, agreed that there was no contract between Mrs Lejonvarn and the Burgesses.
But he broke new legal ground when he ruled that she nevertheless owed them a professional duty of care.
Although she wasn't initially paid for her work, Mrs Lejonvarn had 'assumed responsibility' for the garden project, he said.
She had provided her services to the couple 'in a professional context and on a professional footing.'
The fact that her services were 'provided gratuitously did not mean that they were informal or social in context'.
Rejecting her challenge to that decision, Lord Justice Hamblen said: 'This is a case which concerned Mrs Lejonvarn voluntary tendering skilled professional services in circumstances where she knew the Burgesses would rely on the proper performance of those services.
'This was not brief ad hoc advice but was a significant project which was being approached in a professional way.'
The judge added: 'Although she was not going to be paid initially, the expectation was that she would be paid for later work.
'She held herself out as having professional skills. She said she would perform professional services and did so.
'She was aware that the Burgesses would be relying upon her to properly perform those services and it was foreseeable that economic loss would be caused to them if she did not.'
The judge ruled that Mrs Lejonvarn's duty of care to use reasonable care and skill extended to designing and project managing the garden transformation and controlling its cost.
Moral of the story – never offer to help anyone for free.