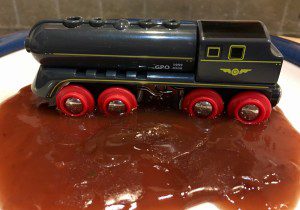 Not more than a model
The Daily Mail and Mail Online will pay damages to settle a libel claim brought by the US first lady, Melania Trump, over completely false claims about her work as a professional model.
An agreed statement was read out to Mr Justice Nicol in court 14 of the Royal Courts of Justice in London on behalf of both parties. Trump will be paid damages understood to be under $3m (£2.4m); the amount was not disclosed in the hearing.
The statement said the article published in a double-page spread and online last summer included "false and defamatory claims about [Mrs Trump] which questioned the nature of her work as a professional model and republished allegations that she provided services beyond simply modelling". Nothing could have been further from the truth but even so the level of damages is extraordinary to me
They sound similar to me but I prefer Amazing
A copyright infringement lawsuit over Ed Sheeran's hit Photograph has been settled.
A federal judge in Los Angeles dismissed the case based on a request by attorneys for Sheeran and the composers of a song called Amazing.
The composers, Martin Harrington and Tom Leonard, claimed Photograph was nearly identical in pitch, tempo and structure to their song.
The terms of the settlement were not included in court filings. Harrington and Leonard's attorney Richard S Busch said he could only confirm the case was settled.
Photograph topped pop charts throughout the world and sold more than 3.5 million copies.
Amazing was recorded and released as a single by Matt Cardle, winner of the 2010 season of TV's The X Factor.
Nice work if you can get it!
An American financier must hand over half of his £180 million fortune to his former wife after judges ruled that there was nothing "special" about his financial contribution to the marriage.
Randy Work's lawyers said he was a financial "genius" and argued it was grossly unfair that Mandy Gray should walk away with an equal share of the money he earned at Lone Star, a private equity company. His financial input into the marriage was so wholly exceptional that he deserved special treatment and his ex-wife should get 39 per cent of the marital wealth, Nicholas Cusworth, QC, his barrister, argued.
However, Sir Terence Etherton, Master of the Rolls, backed Ms Gray, saying that she was part of a strong and equal partnership for more than 20 years and deserved a full half share. Nice Work, Ms Gray!