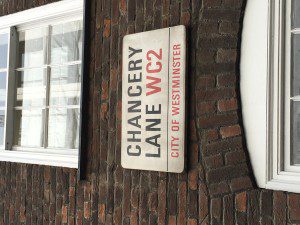 The CMA has issued its report on legal services in the UK.
They endorse ADR as a means of resolving disputes with legal providers. Generally they criticise lawyers for being opaque about their fees.
The public is being significantly overcharged for legal advice because solicitors shroud their fees in mystery.
The CMA called for law firms to publish clear price information for basic legal services, as it was estimated that consumers paid nearly £500 million more than necessary on legal fees last year alone. This is a further reason to avoid lawyers and use ADR or use lawyers who use ADR and minimise costs.
The CMA quote Promediate in their report, in the context of legal complaints, saying that:
"Access to the Legal Ombudsman or an ADR provider tends to be cheaper and quicker for both the complainant and the provider than going to court. Based on a consultation on ADR, the UK government estimates that ADR costs are between one-eighth and one-third of the cost of going to court.
In addition, the European Commission estimates that it only takes up to 90 days for most disputes referred to ADR to be resolved.
By contrast, litigation can take much longer, due to the set steps in litigation (such as the need to get a court date) and the ability of either party to appeal. Consumers that engage in litigation are also responsible for evidence- gathering, which is likely to be burdensome, unless they engage legal representation, which can be costly."
Even if a consumer is successful in suing their legal services provider, the redress obtained may be unsuitable (eg consumers are unlikely to desire repeat performance after previously receiving poor service) or incomplete.
Although the LeO and ADR schemes are likely to be cheaper and quicker for the complainant and the provider than courts, the LeO scheme is more expensive than other ombudsmen and other ADR schemes. Based on the LeO's annual report, the average cost per case in 2014/15 was £1,716 with 7,440 cases resolved.
In some situations seeking redress through an ADR provider may be a good alternative to seeking redress through litigation for consumers who purchase services from unauthorised providers. However, a current issue is that many providers are not signed up to use the ADR providers to which they signpost. This may cause consumer confusion and be partly responsible for the low usage of ADR providers within the legal services sector.
A study commissioned by the LeO identified that 50% of those complainants who had made premature complaints had no confidence that the law firm would resolve the complaint fairly.
This suggests that, even if consumers are informed of the complaints process and understand that process, some lack confidence or trust in the redress mechanisms.
The CMA's quantitative survey of individual consumers found that 10% of consumers were dissatisfied with the overall quality of service they were receiving or had received. Of those who were dissatisfied with the quality of service and/or advice (n=85), a total of 21 had made a complaint.
A survey commissioned by the LSB in 2015 with individual consumers showed that only 6% of the respondents were dissatisfied with the outcome of the legal matter and 9% were dissatisfied with the service they received. However, of the dissatisfied consumers only 13% made a formal complaint, and 32% raised concerns with the service provider without making a formal complaint.
For the purpose of assessing why individual consumers who were dissatisfied with the overall quality of service received did not complain, we analysed whether there were any differences in terms of the characteristics of those dissatisfied consumers who do and do not complain. The CMA found that complainants tended to be dissatisfied about the quality of advice and non- complainants tended to be first-time purchasers of legal services.
Other characteristics may also help to explain why some dissatisfied individual consumers did not complain. For example, research shows that more self-confident people and those with a more positive attitude towards complaining are more likely than others to make a complaint in the first place.
The CMA's survey of individual consumers asked those dissatisfied consumers who did not complain what their reasons were for not complaining (64 in total). Individual consumers most often said that it was too time-consuming to pursue a complaint (16 consumers) or did not believe it would be resolved to their satisfaction (14 consumers).
If there is one message from the report it is that consumers are getting a raw deal from lawyers in terms of information about costs and that ADR is a better method of obtaining redress than the Court system.