Communications/Postal Operators - Charges
We have applied to OfCom to provide ADR for Communications providers. If approved, this service will be free to consumers and businesses will pay the whole mediation fee.
Communications providers offering services to individuals and small businesses (up to 10 employees) must be members of an Alternative Dispute Resolution (ADR) Scheme.
ADR schemes act as an independent middleman between the service provider and the customer when an initial complaint cannot be resolved. You do not need legal representation to take your case to an ADR scheme.
The ADR scheme will look at your arguments, and your provider's, and come to a decision it thinks is fair. Usually an ADR scheme will come to a decision within 6 weeks, but it can take longer, depending on the complexity of the case, and the information provided by the parties.
If the ADR scheme agrees with your complaint it can order the service provider to fix the problem, make a payment to you, or take other practical steps.. The ADR scheme's decision is final and binding on the provider. It cannot be appealed or overturned. However, if you choose not to accept the decision made by the ADR scheme, you are still free to seek legal advice.
There are two ADR schemes – Ombudsman Services: Communications, and the Communications and Internet Services Adjudication Scheme (CISAS). All service providers must belong to one of the schemes.
Your provider will tell you which scheme it is a member of, or you can use our OfCom's ADR checker.
If your provider does not belong to an ADR scheme but you believe they should (and you're an individual or small business), please let us know by clicking the button
The ADR schemes operate independently of Ofcom and of the communications providers. If you have used the schemes and are unhappy with the service you have received, details of how to make a complaint to Ombudsman Services are given here and to CISAS here. An independent assessor may look at your complaint, but please note that they cannot overturn the final decision made by the ADR scheme.
Alternative Dispute Resolution (ADR) can offer a simple, low cost way to resolve disputes out of court. In the telecommunications and postal sectors consumers already have access to Ofcom approved ADR schemes.
New rules will ensure that ADR, provided by a certified ADR body, is available for any dispute concerning contractual obligations between a consumer and a business.
Under the Alternative Dispute Resolution for Consumer Disputes (Competent Authorities and Information) Regulations 2015 ("the ADR Regulations"), ADR entities must meet certain requirements in order to be certified by competent authorities. From 1st October 2015, businesses have to provide information about certified ADR providers to consumers. This requirement is in addition to those which apply already to businesses providing telecommunications and postal services.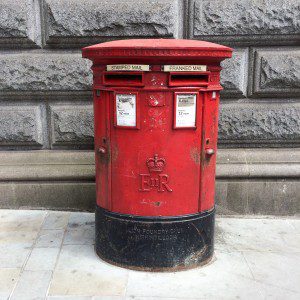 Competent Authority
An ADR entity must apply to the relevant competent authority for certification. Ofcom is the competent authority for the UK communications and postal sectors (including electronic communications services, postal services, premium rate services, Pay TV and VOD services, and equiptment supplied with communications contracts such as broadband routers and mobile phone handsets).
Certification will not mean that an ADR entity is providing an approved scheme for the purposes of section 52 of the Communications Act 2003 or section 52 of the Postal Services Act 2011 and of the relevant regulatory conditions that apply to businesses providing telecommunications and postal services.
Recent Blog Posts
Learn from the top thought leaders in the industry.
We have received some great feedback from students on our mediator training course: "You are very good at all the technology" "Course is very good. You are a great teacher" "thank you so much. It was brilliant!" "awesome day today I really enjoyed it!" If you are...
Don't Be Shy. Get In Touch.
If you are interested in working together, send us an inquiry and we will get back to you as soon as we can!


ProMediate is certified by CTSI to provide mediation services for consumer/business disputes in the UK. The charges that ProMediate is authorised to raise for each dispute dealt with are as follows:
Cost to businesses:
Value of Goods or Services
Up to £1,000                                         – £50 plus VAT
– £2,500                                                  – £75 plus VAT
– £5,000                                                  – £100 plus VAT
– £7,500                                                   – £125 plus VAT
– £10,000                                                 – £150 plus VAT
Payment can be made here for individual disputes:
Business Membership fee £100 plus VAT – sign up here……
Cost to Consumers:
Value of Goods or Services
Up to £1,000                                          – £10 plus VAT
£2,500                                                     – £25 plus VAT
£5,000                                                      – £50 plus VAT
£7,500                                                       – £75 plus VAT
£10,000                                                    – £100 plus VAT
The above charges are based upon 1 hour of mediator time. Disputes above this value can exit the scheme and be dealt with by ProMediate's general mediation service.
It is a term of the Click2Resolve scheme that the business and consumer must consent to use the service, before instructing us.
Payment by Consumers can be made here……
Mediation Set up Service
If you contact us without first getting the other person or business to agree to use our service, we will contact them to try to obtain their agreement.
In those circumstances we do charge a set up fee for this service. It is sometimes possible to resolve your dispute informally after one or two calls without even booking a mediation appointment!
When we receive an initial enquiry we crack on immediately trying to make contact with the other side in the dispute, emailing info, leaving messages on the telephone and even text messages. Our working hours are never 9-5 and we will often make contact at a time that meets the needs of our clients, evenings and weekends included.
Sometimes one side requires key information before they will agree to mediate. We will often liaise with all concerned to make sure this is shared. Once contact is made there will be further to-ing and fro-ing to set up the appointment, documents sent out and making sure everyone is comfortable with the process.
We charge the following fees for contacting the other party in this way:
Value of Goods or services:
Up to £1,000 – £10 plus VAT
– £2,500       – £25 plus VAT
–  £2,500 upwards – £50 plus VAT
If you have already discussed your case with one of our mediators and need to pay your set up fee click below to pay by PayPal (if you need an alternative payment method please contact our office on 01928734630). (click below to make a payment)