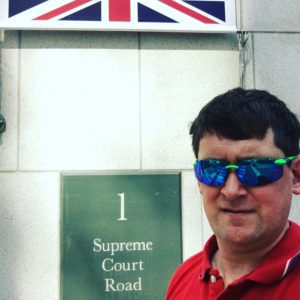 Hill v Shortland
Neighbours in Somerset (Mr and Mrs Hill and Mr Shortland) have demonstrated once again why it is always advisable to mediate rather than litigate.
Warring neighbours ran up a Costs bill of over £90,000 fighting over a right of way.
They lost their case and their neighbours Mr Shortland and Ms Heritage obtained an injunction to access the road. Basically Mr and Mrs Hill tried to stop their neighbour accessing the road over their driveway – a classic example of UK neighbours at war.
The judge said Mrs Hill was 'passionate in defence of their interests…unfortunately almost to the point of petulance'  Ruling on the case the judge described Mr Hill as 'oversensitive', adding: 'It is also clear that he is convinced that he is in the right and nothing anybody else says will alter that.
'A strong sense of entitlement permeated the whole of his evidence.
'He seems not to be able to understand that owning a piece of land which is subject to rights of way does not entitle you to do whatever you like with it.'
The judge said Mrs Hill was 'passionate in defence of their interests…unfortunately almost to the point of petulance.
'She sees everything exclusively from their own point of view. She was very concerned in her evidence to emphasise the moral superiority of their position over Mr Shortland.'
The judge ruled Mr Shortland has a right of way over the Hills' yard and they had 'interfered' with it by placing pots and other items there.
He said an injunction was necessary to ensure they now stop.
Judge Matthews, who also ruled on the exact line of the boundary between the properties, ordered the Hills pay 90 per cent of their neighbour's estimated £98,000 legal bills.
They will also have to pay their own lawyers' fees, bringing the total cost of the dispute for them to around £200,000.
He concluded: 'I do however express the hope that Mr Shortland will be magnanimous in victory and will permit them to keep some of the plant pots and maybe other items in the yard.
'After such a long and wearying battle, it would be a shame if the yard were suddenly to become devoid of colour and of life. But it is a matter for him.'
Speaking afterwards, Mr Shortland said: 'The outcome seems very fair to us. It's the right result.'
Now the Hills face a £200,000 legal bill and having to live with Mr Shortland laughing at them over the next door fence and merrily using the right of way! Much better to have mediated, but in the UK neighbours just love to litigate.