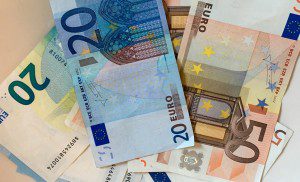 Sometimes it is necessary to negotiate about the format of negotiations such as whether there will be a mediation or joint settlement meeting and the identity of the mediator.
It appears that there is a conflict between the EU and the UK as to the format and process of negotiations.
The EU is demanding that the UK's divorce settlement and talks on a future Irish border arrangement should take priority over negotiations on a new trade deal.
"We want to see everything packaged up together and that's what we're going to do," he told ITV's Peston on Sunday, adding that "nothing's agreed until everything's agreed".
The UK's position could delay the start of formal talks with the EU that are due to get under way after the general election. Under the negotiating mandate, agreed by the 27 member states, sufficient progress must have been made on issues of money, Ireland and the rights of citizens after Brexit before the EU council will authorise talks on a trade deal with Britain.
Ministers believe that such a negotiating structure is designed to disadvantage the UK by demanding that the issues of most concern to the EU are resolved before moving on to areas where the UK needs to win concessions from the bloc.
Senior EU commission sources have repeatedly warned that they are not prepared to discuss a future trading relationship with the UK until "good progress" has been made on the other areas. They have also rejected Mr Davis's suggestion that "nothing is agreed until everything is agreed". They said that any variation to the timetable would need to be approved by a majority of the 27 leaders and could not be permitted by Mr Barnier alone.
While the preferred outcome was for a comprehensive trade deal taking in "all products and all services", the UK had to retain the option of walking away if conditions were unacceptable. Mr Davis said that in any negotiations "you have to have the other option, the other alternative".
The dispute over the order in which issues are dealt with is crucial and has the potential to poison the talks before they have even begun. The EU is unlikely to back down on this and would appear to have the upper hand in the negotiations. It is 27 vs 1 and the UK will be under pressure in terms of a deadline which is already approaching. Whatever Davis says publicly the UK will not want a "no deal" situation. Maybe a compromise position would be to have some discussions about what a trade deal would look like if the other issues can be resolved.