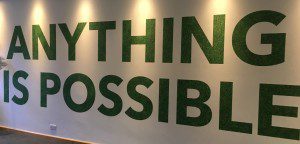 Ever since the ADR Regulations were implemented we have found the motor trade, whether sales or service, are the most recalcitrant and reluctant to agree to mediate and many traders are flouting the law by failing to direct consumers to the EU platform. This even includes one adviser to the motor trade.  Motor traders and their advisers are also failing to comply with the Consumer Rights Act 2015 and failing to provide cancellation notices to consumers where contracts are concluded by distance selling. This amounts to a criminal offence.
It is no wonder that traders are refusing to use ADR when one adviser says on its website:
"We have seen a large increase in consumers being aware of the new regulations and attempting to initiate ADR between the parties…in some cases it has been a costly process that has not resolved the dispute and it has still needed to be referred to the Court for their ruling. Many of our traders also find that there is a cost involved when taking part in ADR (yes, it is not free!) and there is little need for this when there is a free mediation service available for use when a court claim is made." Lawgistics.co.uk
This is a very shortsighted approach to take. Once a court claim is issued, cost and time is involved and there is no guarantee of getting an appointment with the small claims mediation service which is oversubscribed, or any guarantee that the other party will agree to mediate at this stage.
We recently approached a motor trader on behalf of a consumer, offering to mediate and were met by a frosty reception from their solicitor who appeared to think that we should not have put forward the consumer's position when explaining why it would be a good idea to mediate. The trader was unwilling to mediate with ProMediate and the consumer was left with the only option of bringing Court proceedings or putting forward another ADR provider.
This leads us to conclude that there is a lot of work still to be done to explain the benefits of ADR to motor traders.