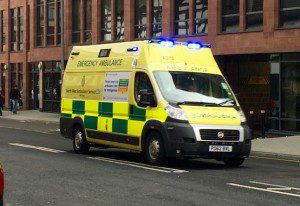 Our first story during mediation awareness week is featured in the Mail On Sunday, which reports that excessive legal costs are being spent on litigation.
The news report is typically critical of "compensation culture." It is simply not possible to eradicate clinical negligence claims. Everyone agrees that legal costs are high.
The figures:
It is reported that Claimant lawyers costs jumped 43% on previous year's £292m figure.  Claims cost a record £418 million last year after pursuing cases of medical blunders against the NHS.  This would pay for 19,000 new nurses for the NHS, or 25,000 kidney transplants.
While the legal costs of claimants have soared, the costs of defending the cases by the NHS has risen by only £17 million to £120 million.
However, the figure for cases closed  has risen by a much more modest amount, from £249 million in 2014-15 to £279 million in 2015-16.
The average legal cost per case actually fell slightly from 2014-15 to 2015-16, with the increase in the legal bill being due to the 'greater number of cases'.
Official figures show that the total annual amount paid out by the NHSLA, including both legal fees and damages, has trebled – from £456 million in 2006-07 to just under £1.5 billion in 2015-16.
Damages rose roughly in line, from £323 million to £950 million. But the yearly sum paid to patients' lawyers rose five-fold from £83.3 million to £418 million.
Between 2014-15 and 2015-16 – the last financial year – these claimant costs jumped by £126 million, according to the NHSLA's annual report.
A decade ago, the average sum paid to a patient's legal team, in cases where the damages were less than £10,000, was £13,535. By last year, that figure had more than doubled to £31,669.
This report is somewhat simplistic because if the parties mediated at an early stage, costs would be reduced.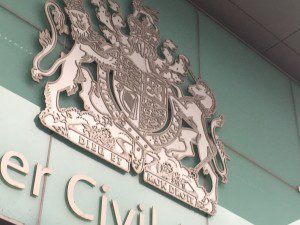 Cases highlighted by The Mail on Sunday include:
A firm that tried to charge £25,000 for a pressure ulcer case that led to damages of just £1,000 – but ended up having its fee slashed by more than 80 per cent;
A second firm attempted to claim £113,000 in a skin cancer case which were reduced by £50,000
A third case in which lawyers submitted a bill almost 50 times the £1,500 damages awarded to their patient, who had suffered a delayed diagnosis of a viral infection.
A firm tried to bill the NHS more than £32,000 for a case in which a widow received just £3,500 compensation. Their fees were cut  to £11,574.
The fact is that claims do cost a lot to pursue and defendants' lawyers' costs can be lower as they have less to do and work on the basis of reduced fixed fees. The costs claimed include barristers' and experts' fees
A Claimant lawyer said that 'There are many occasions when the NHSLA has dragged its heels in admitting liability, causing costs to escalate unnecessarily.
'In one recent case, the NHSLA settled two weeks before it was due to go to court, when it could have done so at a much earlier date, saving time, money and heartache.'
Stephen Webber, chairman of the Society of Clinical Injury Lawyers, said the NHSLA made patients who had experienced real harm suffer through its 'culture of defend, deny and delay'.
He said: 'In cases where the claimant is forced to issue court proceedings, the NHSLA loses 76 per cent of cases, which is complete madness and needs urgent investigation.
Another lawyer mentioned the fact that court fees and insurance have risen significantly in recent years.
'If the NHSLA admits liability where it has caused harm, the bills will be lower, but at present it sometimes takes years to force an admission of liability.'
The costs incurred on cases is a real issue that needs addressing as it is a complete waste of resources. There must be a better way, which we would say is to introduce mediation into the process. This would be fairer than the other proposal which would be to cap legal fees for cases under £100,000.
The NHSLA recently announced that it would be creating a mediation panel, but nothing has come of that to date. We would suggest that they go further and offer mediation to all Claimants before proceedings are issued and follow a conciliatory approach. Mediation could be conducted online.
We are, after all, talking about patients who feel let down by the NHS and have suffered serious consequences in many cases to their health and well-being.