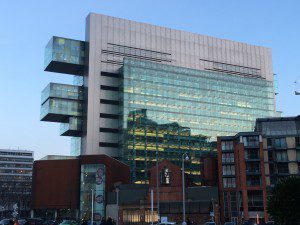 ASSOCIATION OF NORTHERN MEDIATORS PRESENTS AS PART OF THE NATIONAL MEDIATION AWARENESS WEEK
TAKING THE "A" OUT OF "ADR"
A Celebration of 25 years of mediation
and
The Manchester Mediation Pilot –
what you need to know
Tuesday 17th October 2017 at Eversheds LLP
70 Great Bridgewater Street Manchester M1 5ES
6pm to 7.30pm
This is a networking event to celebrate 25 year's of mediation in the region and your chance to find out more about the Mediation Pilot and how you can get involved as a mediation user or mediator.
Brief addresses will be made by:
HHJ Bird, Stephen Barker, director of the Association, Peter Causton of ProMediate (Pilot mediator and co-ordinator) and John Gosling (Pilot Mediator)
Mediation is now very much part and parcel of the fabric of dispute resolution. The Association is serious about canvassing the views of users and mediators alike in improving the way mediation can save costs and serve the wider community. This event is part of the national Mediation Awareness Week. Our thanks to Eversheds for hosting the event.
Drinks will be served 5.45 pm with the brief addresses given at 6.15
Places are limited to 50 – please RSVP to enquiries@promediate.co.uk