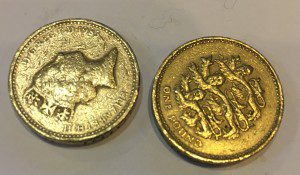 A claimant who spent £10m (yes, that is £10,000,000) and secured a miserly £2 in nominal damages has been told they face a substantial costs bill for turning down an earlier offer to settle.
In Marathon Asset Management LLP & Anor v Seddon & Ors, Mr Justice Leggatt said investment management business Marathon had in effect suffered a defeat in failing to secure £15m claimed from two departing staff members.
James Seddon and Luke Bridgeman were both pursued in the courts for misuse of data after files were copied before their departure from the business, but after a nine-day hearing Leggatt ruled last month that damages should be minimal because Marathon suffered no loss.
The judge returned to the issue in the Commercial Court this week to decide costs and consider whether to depart from the general rule that a party winning nominal damages should pay the defendants' costs.
In the judgment, it emerged that Seddon and Bridgeman had made a joint offer to settle the claim for £1.5m in February 2016. Oh dear!
Leggatt said this offer had been a 'game changer' which cast Marathon's subsequent pursuit of the claim in a very different light.
'Marathon's decision not to accept the offer of £1.5m and instead to pursue a claim for what I described in the main judgment as "jackpot" damages makes it fair, in my opinion, to treat Marathon as litigating thereafter entirely at its own risk and potential cost.'
This case illustrates the importance of making a realistic claim. Marathon has spent up to £10 million on its own legal fees to recover £2 and now faces paying millions more in costs to the defendants.
The clear message from this case is to beware the well pitched Part 36 offer. As a result of not accepting a reasonable offer the Claimants will be considerably worse off than if they hadn't brought a claim at all. If they weren't happy with the offer they should have offered to mediate.