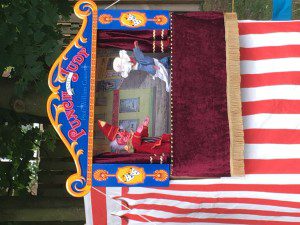 Holiday sickness
The Association of British Travel Agents (ABTA) this week directed people to lobby their MP directly to ask for costs reform to stem the flow of cases. ABTA claims there has been a 500% increase in compensation claims for holiday sickness since 2013, with hoteliers in Spain and Turkey now threatening to ban British holiday-makers altogether. The body says the situation has reached a 'critical point' where inaction will lead to rising costs and restricted choice of holiday packages.
Relief from sanctions
The High Court has upheld a decision to refuse relief from sanctions to a party who served their costs budget a day late. Mr Daniel Alexander QC said the lateness was unexplained and exacerbated by the enforced Christmas break, forcing court time to be taken up arguing over relief from sanctions.
In Lakhani & Anor v Mahmud & Ors, the defendant in a freehold dispute over car parking land had been given 21 days from 18 November 2016 to file their budget, ahead of a costs and case management conference due to take place on 10 January.
The claimants' costs budget sought more than £100,000 in costs – an amount which would be significantly reduced by the judge – and the defendants around half that figure. But because the budget was served a day late, the automatic consequence was that, unless relief from sanctions was permitted, the defendants could not recover any more than court costs if successful in the claim.
Online solutions court
The judge who proposed the new online court for claims up to £25,000 promised it will provide access to justice for a 'disenfranchised class'.
Referring to the system under its working title the Online Solutions Court, Lord Justice Briggs said the court would help in instances were the 'level of dispute is not enough to warrant going through the current process'.
He said many people who aim to bring small to moderate sized disputes are put off the current system either because of the cost or if they do not regard it as a sensible use of money.
He added that the court, if successful with smaller claims, could also hear disputes beyond the £25,000 limit currently imposed. 'We have ambitions to go further and wider if it is a success,' Briggs told the conference.
The Court of Appeal judge said that at 'every level' there was a need to make courts more accessible. In commercial dispute resolution the UK is facing real challenges and fierce competition from jurisdictions such as Singapore, he said.
The online court will have a three-stage process: an automated triage to decide on the merits of a case, arbitration handled by an assigned case officer and a judicial decision if the case cannot be resolved any other way.
All these examples show that the current system isn't working and that new means of resolving disputes are sorely needed.