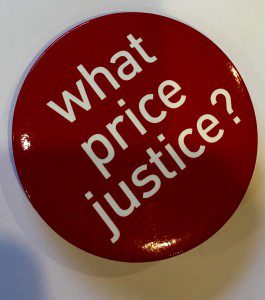 For those that don't know him, LJ Jackson is a keen proponent of mediation in his judgements and author of the Jackson Reforms which attempted to reduce costs and make litigation more proportionate.
He has now said that increasing court fees are "wrong in principle."  A recent round of increases that have pushed civil court fees up by 620 per cent.
Lawyers have criticised the Treasury-inspired fee rises, with many claiming that such steep increases will put access to justice out of the reach of smaller businesses and less wealthy individuals. Increasing Court fees is one reason why it is better to mediate than pay 5% of the value of the claim to the Court service to issue a claim. Court fees for issuing a claim can be up to £10,000!
Lord Justice Jackson acknowledges that "it is not appropriate for a judge to campaign about court fees – or any other form of indirect taxation". However, he goes on to say that the recent rises in civil costs presents "a serious point of principle".
He says that "it is wrong in principle that the entire cost or most of the cost of the civil justice system should be shifted from taxpayers to lititgants."
The position now, he says, is that in the last seven years, "court fees have continued to rise at a rate in excess of inflation".
We would say that the Judge is right and that the best way of avoiding this tax on litigants is to mediate first.