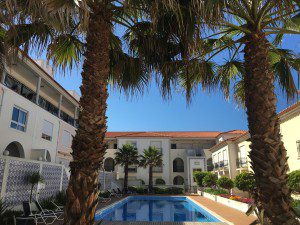 Holiday sickness claims are on the rise. The costs can include a GP expert and also a gastroenterologist expert, if the Court allows this, so the disbursements alone can exceed £1500 plus VAT.
Such claims are, however, notoriously hard to prove. The Claimant needs to show that they contracted the sickness/illness from the specific hotel and so it helps the claim if there were others affected and they did not go out elsewhere to eat.
The perils of litigation are highlighted by the case of a couple who face losing their home after thy made a claim for £10,000 against a five-star Greek hotel for an alleged sickness bug.  The hotel has made a counterclaim against them for £170,000 because they made a 'fake' claim.
Sean and Caroline Bondarenko are alleged to have fabricated a claim against the five-star Caldera Palace Hotel in Crete when in a Facebook post described the hotel as "Gorgeous."
The case comes after travel firms in the UK and Europe said holiday sickness claims by British tourists have increased by up to 700 per cent in the past 18 months.
We would suggest that travel companies mediate where there is a genuine claim, rather than incurring legal costs. There is already an obligation to provide information about ADR to a dissatisfied customer under the ADR Regulations.
Peter Causton
Mediator
ProMediate (UK) Limited
CTSI Certified Alternative Dispute Resolution/Mediation service provider
www.promediate.co.uk
Contact us by Phone: 0203 621 3908
Or by Email: enquiries@promediate.co.uk