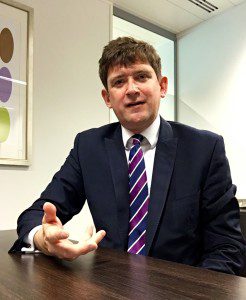 Another week-another sorry tale of a dispute over a will, which seems to be increasingly commonplace.
A Millionaire's son who inherited his father's antique harp but not a penny of his £1.3million fortune is embroiled in a bitter High Court battle with his sister over the will.
Iain Hayward is in dispute with his family following death from cancer. It is not uncommon to leave an estate of this size. What happened though in this case is that Mr Hayward senior left £500,000 split between his daughter, Fiona, and his five grandchildren.
Iain felt hard done by as he only was left his father's prized harp he says is worth £3,000 and alleges that his father wasn't capable of making valid will in the lead up to his death.
Mr Hayward, who ran a well-known harp business as well as playing professionally, signed the will in 2013, five months before his death from cancer aged 81.
Iain's own daughters, Yasmin and Sarah, got a share of their grandfather's fortune but Mr Hayward decided to 'skip a generation' in his will.
Under the letter of wishes, Iain also inherited his father's collection of musical manuscripts and autographed photos of famous 20th century harpists.
But Iain says the harp, the work of pioneering French instrument maker Sébastien Érard, is worth no more than £3,000, which is less than his sister's inheritance from their father, valued at about £500,000.
Iain claims his father was behaving 'erratically and unreasonably in the months before he died and was incapable of making a valid will.
He claims he did a deal with his sister, years before their 'temperamental' father's death, to 'split' his fortune should either of them be cut out of his will, but this would not necessarily be binding.
At one point Fiona sent her father an email branding Iain 'a chancer who, given the opportunity, may take more than he is entitled to', the court heard.
Jack was declared of sound mind by his GP before making his will, the court heard, and received professional legal advice.
This case demonstrates how a dispute over a will can become acrimonious and result in legal costs being incurred. We do not know how much this case has cost the family so far but it is likely to run to many thousands of pounds.  Far better in our view to get a mediator involved at the outset if at all possible.