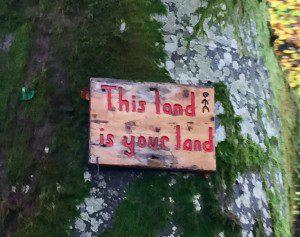 Two further cases demonstrating the destructive effect of litigation.
The following are further cautionary tales illustrating what happens when family members insist on strict legal liabilities and principles despite the consequences for relationships. What is it about farming families which leads to this kind of litigation? The answer is clear – such families often possess large amounts of land and property and their business and families depend on this.
These two cases concerned "proprietary estoppel" or trusts, but in effect the question in both cases was what happens when a member of a family promises another an interest in a property and then changes their mind or circumstances change, or other family members disagree?
In both cases, the parties failed to compromise and stuck to their positions, pitting mother against son, father against son, daughter against parents, and brother against brother. The son and daughter may have won their legal battles, but at what emotional or moral cost?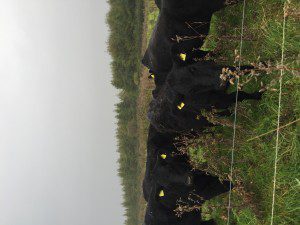 Davies v Davies 1.
Davies v Davies [2016] EWCA Civ 463, is known as the "Cinderella" proprietary estoppel case. The dispute was described by the Court of Appeal as a "bitter" one. It overturned the decision of HHJ Jarman QC and significantly reduced the financial award given to a farmer in satisfaction of her proprietary estoppel claim to £500,000.
Eirian Davies, one of three daughters, claimed to be entitled to the whole of her parents' dairy farm. In previous litigation the court had found she was entitled to equitable relief. In proceedings to determine how the equity should be satisfied HHJ Jarman QC rejected her claim to whole farm and awarded her £1.3m, which was roughly one third of the value of the farm. Mr and Mrs Davies appealed. The Court of Appeal considered in detail the rules relating to the quantification of proprietary estoppel claims and the principles applicable to determining how the equity is to be satisfied. The case is a lengthy one involving complex legal principles concerning proprietary estoppel.
To summarise, Mr and Mrs Davies were farmers in their seventies. They had been farmers for over fifty years.
Their daughter Eirian was born in 1968, the second of three sisters; Enfys, herself, and Eleri. She and her elder sister both worked on the farm until her elder sister left to get married in 1988. By then Eirian was 20 years old. A few years earlier in about 1985, when Eirian was 17, it had become clear that she was the only one of the three sisters who was interested in taking over the farm. This would fulfil Mr and Mrs Davies' wish, which was important to them, that the farm would be kept in the family.
Although they said nothing to Eirian which they regarded as a clear and binding promise the judge found that Mr Davies said to her that she would have the farming business; and that this was reinforced by Mrs Davies' telling her not to kill the goose that lays the golden eggs. Eirian understood that she would have to work on the farm in return. There were ups and downs, including a failed marriage, unsigned partnership agreements and wills, but essentially Eirian gave up a career to work on the farm on the understanding that she would inherit the family farming business.
The judge thus concluded that justice was likely to lie somewhere between the polarised positions that the parties had adopted (which is a reasonable result that might have been achieved through mediation).
He acknowledged that it was not an easy exercise; and that his conclusion might mean that part of the farm would have to be sold. The judge awarded Eirian a lump sum in the amount of £1.3 million. That is just over or under one third of the net value of the farm and farming business and was equivalent to £65,000 after tax for every year Eirian worked on the farm. This was reduced on appeal, but even so one doubts whether Eirian will be recieving a christmas invitation this year! The costs of going to the Court of Appeal must have been substantial, on top of the compensation award and her parents may well have to sell the family farm.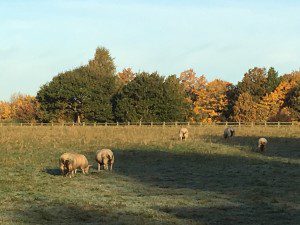 Davies v Davies 2
In another case, involving Sidney Davies, this is exactly the position as his 91 year old mother who is a widow faces eviction from her £2m farmhouse after a falling out with her son over a derelict barn and one acre of land.
Sidney Davies, 70, claimed he was promised the barn and land, part of his parents' Worcestershire farm, by his father more than 40 years ago.
He gave up his own home to move into a caravan there and convert the property, but that was never finished and it is now "derelict".  After his father's death, his mother, Margaret, failed to honour the promise that the acre of the farm, in Suckley, would be his.
Now, after a series of defeats before judges, Mrs Davies, who has lived on the farm since 1959, faces being thrown out of her home. Appeal Court judges have confirmed Court orders for her eviction and sale of the farm so that her son can get what he is owed.
During a previous hearing in the five-year dispute, Judge Daniel Pearce-Higgins QC lamented the family breakdown that had led to the costly battle.
"This is unhappy and to my mind unnecessary litigation," he said, "the product of family disharmony that appears to go from one generation to another."
"The evidence suggests Mrs Davies fell out with her brother. She has fallen out with her son, Sidney, who has fallen out with his two brothers and his sister," he said. "Sidney's grown-up son, Gregory, has aligned himself with his uncle and sat by his side in court."
Sidney had agreed to buy the property for £6,000, which he never paid but he moved onto the land and invested in the family business, but the deeds were never handed over to him.  Sidney had relied upon his father's promise when, in 1975, he sold his home in Rugby to move initially into a caravan beside the barn.
Sidney's father died in 1996, when ownership of the farm, including the disputed barn and land, passed into the name of his mother alone.  Mrs Davies had acknowledged the existence of the agreement in 1996, but was reluctant to see the land leave the farm.
He believed she would honour the promise, but gradually realised that it would never happen, which he found difficult to accept.  By then, he had lived on the land for over 20 years and spent thousands of pounds doing up the barn.
In 2011, he launched court action against his mother and, in 2013, Judge Pearce-Higgins found that there had been an agreement that the land would be his.
The judge decided that handing the barn and land to Sidney now would likely lead only to further trouble with his mother and brother John living as neighbours.
He decided instead to put a price on the Sidney's rights and ordered Mrs Davies to pay him £68,000, together with more than £50,000 in legal bills.
To provide security for the debt, Judge Pearce-Higgins put a charge – effectively a mortgage – over the whole of Mosewick Farm.
Sidney moved off the land, but his mother failed to pay, leading to orders that she get out so that it can be sold to pay him what he is owed.
Appealing, Mrs Davies argued that it was wrong to secure the debt – now standing at more than £150,000 due to interest – against the whole farm, when the dispute was about only a derelict barn and 1.3 acres of land.
But Lord Justice Briggs, who heard the appeal with Lord Justice Longmore, said Sidney, who now lives with his second wife in Birmingham, was entitled to enforce his security against the whole farm.
"Mr Davies has now, for a considerable period of more than two years, been trying to realise his interest and payment of his costs on the genuine assumption that his charge was over the farm, rather than the barn land," he told the Court of Appeal.
"He vacated the barn land as ordered by the judge on that basis. Throughout that time, Mrs Davies has done nothing to raise the funds to make that payment. She has taken a variety of steps to resist enforcement."
During another hearing in the case last year, Lord Justice Vos said the best possible outcome for Mrs Davies would be for her to keep her farm.
He urged the parties to find a way of settling the dispute without further "hostile family litigation".
But 13 months later, the case was back in court, as Mrs Davies pursued her appeal.
Rejecting it, Lord Justice Briggs said it would be a "very sorry outcome" if Mrs Davies were now to lose her home at the ripe age of 91.
She was given until November 24 to pay what she owed, or an eviction notice and order for sale of the farm would take effect.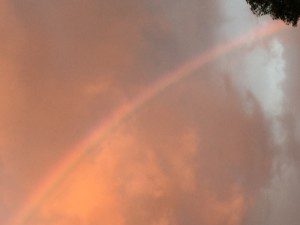 It is unclear whether mediation was used in these sad cases, but the legal principles are prettt clear and so it should have been possible for a mediator to help the parties to predict the outcome, compromise and avoid further costs. Failure to resolve the cases has resulted in the extreme result of parents potentially losing their homes and livelihoods to their children.