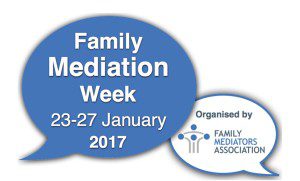 This week is family mediation week.
Family mediators call on lawyers and judges to be more supportive
Promoting accredited mediators, advertising on prime-time television, and greater endorsement by solicitors and judges are some of the initiatives being discussed as part of this year's Family Mediation Week to encourage greater take-up of this alternative dispute resolution process.
Starting today, the annual fixture gives law firms, mediators, and other organisations the opportunity to raise awareness of mediation with events taking place throughout the UK.
Mediation is known to be a quicker, cheaper, and less stressful means of resolving disputes with parties given more control over the process. But despite changes in the law, including compulsory mediation information assessment meetings, it is still not getting as much traction as supporters believe it deserves.
'The success rate where both people attend mediation is very high at around 78 per cent,' said Denise Ingamells, head of mediation at TV Edwards. 'Mediation can work at any time; things change, mediation might not have worked yesterday but it might work today or tomorrow, and it can also work alongside court proceedings.'
'They should be encouraging family mediation at an earlier stage to ensure that the parties don't get fixed into negotiating stances which make finding a solution more and more difficult. All family mediators and organisations should do more to promote the benefits of mediation, even advertising its benefits on prime-time TV, as a cost-effective and extremely flexible process.'