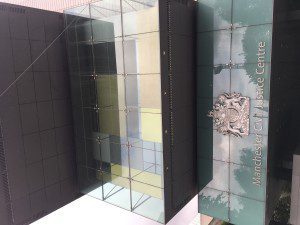 We have written before about schools and universities facing claims from disgruntled parents and students. Schools can also get involved in litigation over unpaid fees. Students are increasingly litigious and have high expectations of good grades.
When such a dispute arises, education establishments are advised to offer to mediate as the Court process is designed to be a last resort.
Most recently, the issue arose in the context of students being excluded from sixth form form because of poor results. exam hall
A high-achieving grammar school is facing a legal challenge over whether pupils can be stopped from progressing into the final A-level year.
Parents of pupils from St Olave's, in the London borough of Bromley, say that removing pupils between Year 12 and 13 – the lower and upper sixth – is a form of exclusion.
Lawyers representing the parents claim that such an exclusion is unlawful and are seeking a judicial review.
The parents claim that preventing pupils from continuing into the upper sixth year is in effect an exclusion – and it is unlawful for a school to exclude a pupil on the grounds of a lack of academic progress.
From the school's perspective, this would not be seen as an exclusion, but a decision on whether to admit a pupil for entry into the upper sixth and A-levels.
Head teachers say that this is about professional judgement – and that they need to be able to decide whether pupils are suitable for a qualification.
The legal challenge claims that pupils were expected to achieve a grade B or above in three out of four AS-levels.
Whatever the rights or wrongs of the school's decision, the publicity cannot be welcomed. Mediation would provide a way of dealing with such disputes, cost effectively and confidentially.