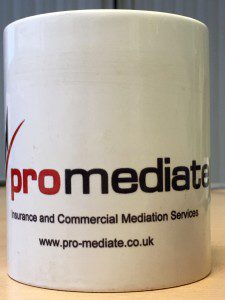 Frighteningly enough there are now few weeks left before Christmas and people are gearing up to buy presents online.  The Royal Mail, by contrast, is gearing up for a dispute. Could mediation save the day?
It is becoming common to include DR "Dispute Resolution" clauses in contracts to avoid disputes, when they occur, escalating. Mediation is also increasingly used in workplace disputes.
This is illustrated by the Royal Mail dispute.
Royal Mail workers to hold 48-hour strike in row over pensions, pay and jobs
Members of the Communication Workers Union will walk out at 11am on October 19.
Royal Mail workers to hold 48-hour strike in row over pensions, pay and jobs.
Royal Mail workers are to stage a 48-hour strike in a "watershed" dispute over pensions, pay and jobs, prompting the threat of legal action by the postal group.
The Royal Mail said it was committed to hold talks with the union as a matter of urgency but said it will use all legal options at its disposal, including applying to the High Court for an injunction to prevent the action going ahead.
Royal Mail said it was "very disappointed" at the announcement, adding: "The company is committed to further talks as a matter of urgency to reach agreement with the CWU. There are no grounds for industrial action. We want to reach agreement.
"Royal Mail will be writing to the CWU invoking the external mediation process under the dispute resolution procedures in the Agenda for Growth. These legally-binding dispute resolution procedures were set up as a vehicle to resolve industrial disputes. We wish to use them to do just that.
"In 2013, Royal Mail and the CWU committed to the Agenda for Growth – a legally binding agreement. This agreement contains contractual dispute resolution procedures.
"Both sides are required to follow them once instigated. They escalate to independent external mediation, which we expect will take close to Christmas to be completed, and may be longer.
"External mediation as set out in the Agenda for Growth agreement has not yet taken place."
The union's deputy general secretary, Terry Pullinger, said: "It is highly disappointing that after 18 months of negotiations including external mediation that we have reached this point.
The union said the strike will involve around 110,000 workers across the UK.
A Royal Mail spokesman added: "We believe any strike action before the dispute resolution procedures have been followed would be unlawful strike action."
It will be interesting to see whether the Court agrees with the Royal Mail that the parties should try mediation first before striking. It makes sense for all commercial bodies to include dispute resolution clauses in their agreements to require mediation before a dispute escalates.