Creative Resolution of Employment Disputes from ProMediate.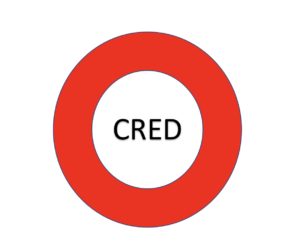 ProMediate offers creative employment mediation solutions through CREDO.
ProMediate has a team of effective workplace mediators who can help to deal with workplace conflict and disputes anywhere in the UK.
We are flexible and have nationwide coverage.
We operate a fixed fee system, so the costs of mediating is always predictable.
An Employee's View:
The following article provides an employee's view about mediation and how it works in practice:
https://www.personneltoday.com/hr/i-know-im-not-a-bully-and-i-felt-the-need-to-say-that-an-employees-account-of-mediation/
How can mediation help in the workplace?
Statistics
It is estimated by OPP & CIPD (2008) that workplace conflict costs the UK Economy £24billion per year
370 million working days were lost in the UK in 2007 alone
Case Study
Local Authority estimated that raising a grievance to Board level through to right of appeal cost:
32 days HR Case Management Similar time for Unions
£0.5M conservative estimate
Contrast with Mediation a total 2-3 days
(0.5 day prep, 1 day mediation and 0.5 day follow-up)
The Employers Perspective CIPD Survey 2011 – Conflict Management
The time spent managing disciplinary and grievances was:
Disciplinary    Grievances
Management time   7.8          6.8
HR staff time            10.2.       7.6
In-house lawyers.     2.2.        0.7
Average number of disciplinaries 16.5 m
Average number of grievances 22.3
Use of Mediation
In 2008 fewer than half of respondents had used mediation
By 2011 57% had used mediation
82.8% of public sector employers reported using mediation
47.9% of private sector employers reported using mediation
The Cost Argument
Cost of an ET – £15,000 – 25,000
Cost of mediation – £750 – £2,500
Consequently, there is a direct link with the business bottom line.
Mediation is cost effective, great value for money and in the overwhelming number of disputes the problem is resolved.
Causes of Conflict
ACAS, (2011) Thematic Review of Workplace Mediation identified the causes of conflict
ACAS Identified Causes
Personality clashes and warring egos 49% Stress 34%
Heavy workloads and inadequate resources 33% Poor leadership from the top 29%
Lack of honesty and openness 26%
Lack of clarity about accountability 21%
Poor selection and pairing of teams 16%
Taboo subjects e.g. office affairs 15%
Poor performance management 14%
Bullying and harassment 13%
Perceived discrimination 10%
The Employee Perspective
CIPD Survey 2015
Getting under the skin of workplace conflict:Tracing the experiences of employees
What is workplace conflict?
A condition between workers: whose jobs are interdependent
feel angry (emotionally upset)
believe the other is at fault
behaviour is causing a business problem
Not indecision, disagreement, stress
Are managers the solution or part of the problem?
31% managers think they handle workplace conflict well
29% of employees deal with workplace conflict "frequently"
43% non-managers think their managers don't deal with conflict as well as they should
The average employee spends 2.1 hours a week (12 days a year) dealing with workplace conflict
50% HR professional spend 1-5 hours a week on workplace conflict
1 in 6 employees saw a conflict escalate (duration/intensity)
What is the cost?
Estimate the monthly cost of wasted time using
2.1 hours a week (109.2 hours pa) as a baseline
Based purely on the 2.1 hours spent on workplace conflict the cost to a business with 100 employees on an average salary of £25,000 is £150,000 pa
Other costs?
Reduced decision quality Loss of skilled employees Restructuring Sabotage/damage/theft Lowered morale
Case for mediation
Unmanaged conflict is the largest reducible and least recognised cost in organisations
Well managed conflicts can produce win-win situations
Many more have to deal with isolated conflicts
Statistics
More than 1 in 4 UK employees have an ongoing difficult relationship at work
Minor disagreements to serious clashes which have a detrimental effect on a business
Employees report
25% conflict is a common occurrence
29% involved in an ongoing conflict with a co-worker
44% due to personality differences
33% due to competence or performance issues
23% due to levels of support or resources
Most were between direct superior or a team member
 Behavioural causes
61% Lack of respect
More than 1 in 4 reported bullying or harassment 1 in 4 refused to work together or co-operate 22% shouting or heated arguments
22% verbal abuse or insult
More than 1 in 100 reported physical threats Bullying, intimidation or harassment
39% with boss or superior 24% with a colleague
19% with someone from outside the organisation
13% with a subordinate
How does the organisation size impact on incidence of conflict?
Consequences of conflict
Breaches of employment contract resulting in disciplinary Psychological contract breakdown resulting in:
decreased motivation and decreased productivity increased absenteeism and stress
job changes
resignations
legal disputes
Psychological Financial
Average employee spends 2 hours a week dealing with conflict 60 Million hours lost a week in the UK
Lost productivity
Legal costs
Recruitment and training costs Reputation!
How conflict is managed
37% speak to Manager or HR
26% informal discussion with person concerned 23% discussed with another person
12% looked for another job
9% started grievance procedure
Majority of conflict is unknown to the organisation
 How often was mediation used?
1.5% employees reported the use of mediatio
29% employers say they have used it in the last year
Use of mediation is not proportionate to the number of conflicts
46% employees report that mediation would be effective
13% employees had a relationship that would benefit from mediation
 Reasons given for not mediating
Not aware of it
Not considering it at the time
Not being referred to it
Not having access to it
Not considering negative business impact of conflict
Lack of awareness of the extent of mediation
Organisations need:
to develop effective conflict resolution practices robust cultures to enable challenge without escalation to fully understand dynamics of workplace conflict
Causes of relationship conflict
Interpersonal friction is caused by different views about styles of working
what should be done
how things should be done
Conflict with a line manager or upper management is viewed as more serious and having the greatest consequences in stress and demotivation than a conflict with a colleague
This highlights the:
importance of the power dynamic
importance of conflict resolution skills in line managers
Attribution Bias
The perception is that employees in conflict believe they are not treated the way they treat people
We tend to view our behaviour more favourably than that of other people
Differences in perception of conflict are associated with decreased performance and creativity in teams
Natural inclination to be inward looking
Impact of conflict
Greatest impact is on well-being of employee which impacts on profitability
Stress and a consequent reduction in motivation Reduced productivity and unworkable relationships Resignation
Factors that address well-being
Favourable terms and conditions
One person is likely to leave their job when there is a personality clash
Grievance is infrequently used
Formal procedures are most used in absence management
Informal discussions are most used in performance and resources issues
How many thought conflict was resolved?
Fully resolved – generally with subordinate
Not at all resolved – generally with superior
Need to cut through the power dynamic with effective procedures or utilise external mediation
Summary
Most conflict is unknown so reliance on solely formal procedures is unsound
Use of both informal and formal procedures result in greater perception that conflict is successfully resolved
Ineffective communication perpetuates the conflict
Need to develop conflict resolution skills for managers and encourage the use of mediation
Be proactive – nip conflict in the bud
How to choose a mediator?
We have a panel of experienced mediators who can assist. Contact us at