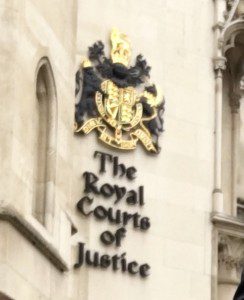 A High Court judge has criticised a divorcing couple after they ran up 'crazy' legal bills during a divorce fight. Whatever the dispute it is always sensible to mediate.
Mr Justice Holman said Barbara Cooke, and Michael Parker, had run up legal bills of around £1.5 million while arguing about dividing assets possibly in the region of £10 million.
The judge said if couples were fighting over £100 million then spending £1 million on lawyers would be proportionate.  However, he said Ms Cooke and Mr Parker – directors of BC Softwear, based in High Wycombe, Buckinghamshire – are not in that bracket.
He said they had already spent at least 15% of their wealth and should negotiate.  The judge raised concern when considering pre-trial issues, saying:
'I have come across litigation that loses all sense of costs proportionality but I have rarely come across it on this scale,' adding: 'This is crazy.'
The judge said he could not stop people fighting in court if litigation was their 'hobby', but he suggested that if the 'war' continued there might be no money left.
'Ultimately if there is nothing left at the end, there is nothing left at the end,' he said.
'But it won't be Maseratis… will it? It will be a beaten up old Ford if you're lucky.'
He added: 'Ultimately people can just litigate to the end and bankrupt themselves.'
If you have a dispute that would benefit from mediation please don't hesitate to contact us.