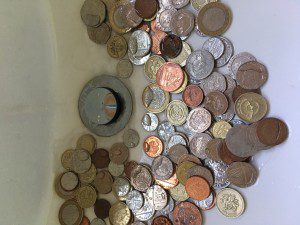 Two more cases involving huge legal costs have hit the headlines, highlighting how mediation could save millions in some cases.
A businessman and his wife involved in a £50 million divorce dispute have been criticised by a judge for spending more than £2.5 million on lawyers.
Lord Justice Moylan had been asked to rule on the division of a £50 million fortune after the breakdown of Mr Christoforou's 34-year marriage. Lord Justice Moylan said he had made decisions on a number of issues but had yet to make a final order.
It was the costs that particularly attracted the judge's ire. He said Mrs Christoforou had spent £1.4 million on lawyers and Mr Christoforou £1.3 million. The judge commented: "Despite some of the complexities of this case, to have spent a total of £2.7 million is an astonishing sum which is wholly disproportionate to the issues."
Meanwhile, a case brought by RBS shareholders for £520 million is proceeding. Goodwin's defence costs will be covered by the bank and have already reached £6.5m – part of the colossal £125m legal bill RBS has incurred so far.
We would say that parties wishing to save costs are well advised to consider mediation.