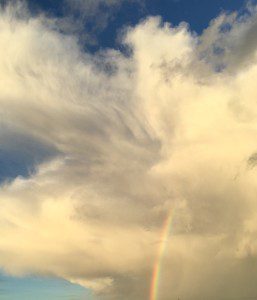 Clinical negligence claims and the costs thereof are a hot topic at the moment.
The government has woken up to the issue of costs deriving from clinical negligence claims and the direction of travel involves more ADR, linked in with transparency about standards.
So, for example, the government has announced that it will release new ratings for maternity wards across England to allow prospective parents to compare and contrast services in NHS hospitals, as part of a drive to reduce instances of stillbirth and brain injuries during labour. The Health Secretary also unveiled proposals to allow the NHS to offer compensation automatically to parents of babies left stillborn or brain-damaged because of poor care. The health secretary wants parents of children starved of oxygen at birth no longer to have to wait years for compensation and to cut down on unnecessary legal costs.
An independent rapid resolution and redress scheme will be set up to investigate deaths in childbirth, which would quickly decide whether compensation should be paid. This comes as figures showed that the cost of settling claims with parents whose children are damaged at birth has reached more than £0.5bn. The NHS as a whole pays out more than £1bn a year in negligence compensation, and reducing that cost is seen a key way of mitigating the financial crisis facing the service. The Health secretary said he hoped to end the culture where going to court was an automatic "first step" and instead foster a culture of transparency so the NHS can learn from its mistakes.
Under the plans, claims by parents who believe medical errors have caused severe damage to their children, such as cerebral palsy or brain damage, would be assessed by investigators working independently of the NHS trust. The investigators would quiz NHS staff and parents and look at medical records. Their findings would be presented to a panel of legal and medical experts who would decide whether any compensation is warranted and arrange for payments to be made to the family.
The government hopes the scheme, which would assess about 500 cases a year, will help dismantle what it sees as a "litigation culture." Data from the NHS Litigation Authority shows the compensation bill to the NHS for errors around the time of birth is rising, reaching £509.3m in 2015/16 – up from £393.2m in 2014/15.
A spokeswoman for the Department of Health said the plan, which will be the subject of a consultation, will not be binding and would let them bring their own legal case against the trust if they were unhappy with the outcome.
The new maternity ward ratings follow the creation of similar schemes to help patients and families compare the quality of cancer and dementia care. We anticipate that other ADR schemes will be set up to deal with clinical negligence claims if this is successful.
At the same time, the NHSLA has announced that it will be expanding its mediation scheme which will be used if cases proceed to Court.