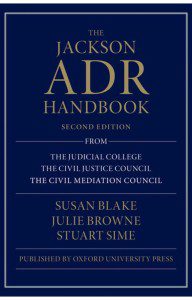 Gore v Naheed and Ahmed
The Court of Appeal heard the case of Gore v Naheed and Ahmed, in May 2017.
The case concerned a dispute between neighbouring land owners concerning rights of way involving complex issues of property law. The Claimant was successful at trial, having refused the Defendants' offer to mediate.
Going against the tide, the Court of Appeal awarded the Claimant all his costs, even though he had refused to mediate. Lord Justice Patten said "Speaking for myself, I have some difficulty in accepting that the desire of a party to have his rights determined by a court of law in preference to mediation can be said to be unreasonable conduct particularly when, as here, those rights are ultimately vindicated".
This is surprising given the previous cases including the Court of Appeal's decision in PGF II where successful parties have been refused their costs.
The Court also found that as the case involved complex legal questions, this justified the Claimant's view that mediation was unlikely to result in a settlement being reached which in turn meant it was not unreasonable to refuse to participate in a mediation.
This does not correlate with our experience which is that even cases involving complex legal issues are capable of being resolved by mediation. There are many factors at play in mediation, not just the underlying legal issues, and the primary objective of parties is not usually to have a court decide upon legal issues but to reach a resolution that is commercially acceptable.
So, it is not unusual in practice for a party to settle a claim even where the legal position is difficult and it may be that the uncertainty this brings is an extra motivation to settle as it increases the risks involved of going to trial.
Conclusion
This decision highlights the uncertainty of the position and whether refusing to mediate will actually result in any sanction. It is not helpful and the judge appears not to understand the benefits of mediation and how it can work as well as sending the wrong signal to litigants.
This decision goes against the tide when courts are encouraging mediation and we are involved in setting up the Manchester Civil Justice Centre Mediation Pilot which will encourage mediation. One answer to the conundrum of uncertainty would be to have an express rule in the CPR providing that refusal to mediate constitutes unreasonable conduct and a Costs penalty must follow. Then people would know where they stand.